Low is releasing their 10th album, The Invisible Way, in March. The slowcore band from Minnesota tapped Wilco's Jeff Tweedy to produce the album.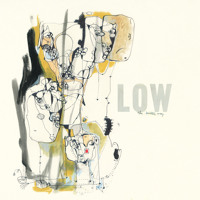 Just Make It Stop is the lead off track, and you can hear Tweedy's influence. The spare guitar and vocals, dialing down the atmospheric effects, leaning a bit closer to the harmonious and acoustic sound that dominates in bands like Fleet Foxes or Mumford and Sons.
I'm not sure this is a good thing, either. Full judgement reserved. Again.