NY Queercore duo PWR BTTM are releasing their sophomore effort, Pageant, in May.
LOL is one of three tracks the group is currently streaming, and it's an emo power ballad with one of the best and accurate lines in recent memory: "When you are queer you are always 19."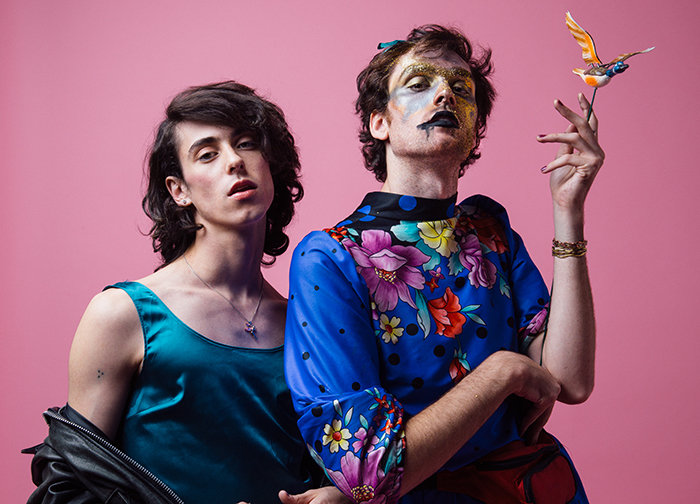 Really loving these gurls alot. So for a bonus, this is Answer My Text.